"How did the borescope inspection on the turbo go?"
"The Impeller is starting to look more like a repeller."

Borescope inspection on turbines, turbochargers, blower and pumps are a great inspection and troubleshooting method. We can tell you where to look, when to look, how to look and what set-up will work best.
Meet the vendors, see product demonstrations, attend classes, and talk with expert users at the Eastern Gas Compression Roundtable Conference, September 14-16, 2021 at the David Lawrence Convention Center in Pittsburgh, PA.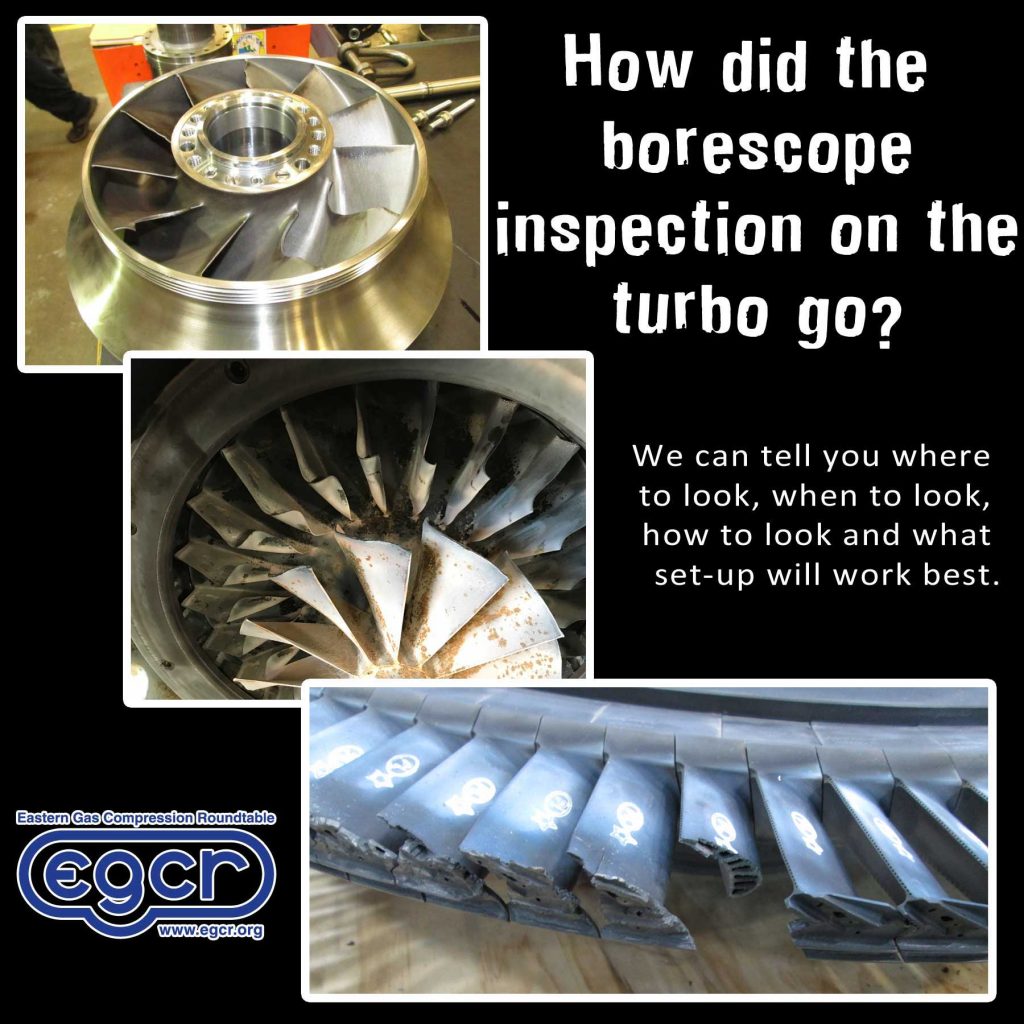 ---
Have a tip? Do you have a technical tip to share? Submit your tip, along with an associated image and we may include it in our Technical Tuesday social media posts, blog posts and emails.