Oil Debris Monitors (ODM) enable gas turbine operators to maximize equipment availability by providing the earliest advance warning of potential damage. As shown in this image, the full flow, online ODM sensor was the only sensor to detect the issue and the early warning allowed the engine operator to schedule the engine shutdown while monitoring. The damage on the #1 bearing correlated with the ODM damage alarm indicator. Learn more at the EGCR, May 2-4, 2023 in Pittsburgh.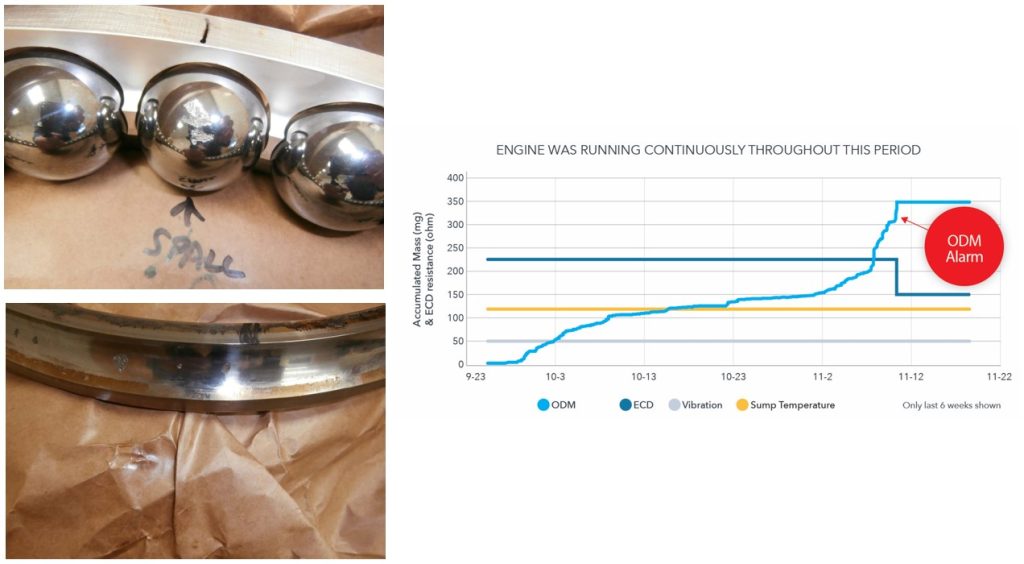 Thank you to Manuel Aboud from Gastops for this Technical Tuesday tip.
---
Have a tip? Do you have a technical tip to share? Submit your tip, along with an associated image and we may include it in our Technical Tuesday social media posts, blog posts and emails.