Welcome to the EGCR
The Eastern Gas Compression Roundtable is a non-profit organization whose primary purpose is to provide the Natural Gas Industry with cost effective training programs. These programs are presented at our annual training and technology conference and focus on engine and compressor maintenance.
The EGCR has not contracted with the Convention Housing Bureau, Exposition Housing or ANY other company to make hotel reservations for attendees. If you are contacted by anyone claiming to be the housing service for hotel reservations for the EGCR, please be aware. Read the alert.
2017 Keynote Address
W. Norman Shade, Jr., PE
Sr. Consultant & President Emeritus, ACI Services Inc.
As a result of technological advances, natural gas has become the most abundant and economical energy source available within the world today.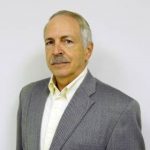 The largest recoverable reserves are located in the Marcellus and Utica Shales in the Northeast U.S. that includes Eastern Ohio and most of Pennsylvania and West Virginia. Natural gas will play a major role in supplying both domestic and international needs for the next 100 years. However, environmentalists' unrealistic calls for leaving the gas in the ground – "to reduce the rate of climate change" – threaten the future of the oil & gas industry as well as the security and economic well-being of the U.S.
Read the full description and biography
---
Our goal is to meet the needs of industry groups closely involved with Compressor Stations, Marcellus Shale, Utica Shale, Antrim and other associated areas. The Roundtable conference is promoted by people directly involved in oil and gas for the benefit of those in the industry.
The event features an extensive Vendor Hall, Educational Classes, Annual Golf Event, Monday Evening Reception and a Tuesday Evening River Cruise.